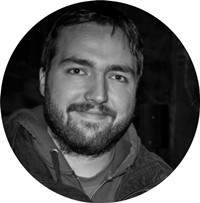 Students' statements about internship program
"Speaking about the team of people working in the Byzantine Institute, I have to say that they are great, mostly young people, friendly and ready to help you with your research at any time. As an intern there, I was exploring the library fund and was writing essays. I was also assisting in collecting and preparing the documentation for the specific needs."
Nenad Zekavica, a student of the Faculty of Orthodox Theology in Belgrade. The internship is carried out in The Institute for Byzantine Studies of the Serbian Academy of Sciences and Arts.