CEU Alumni Chapter in Serbia got new leaders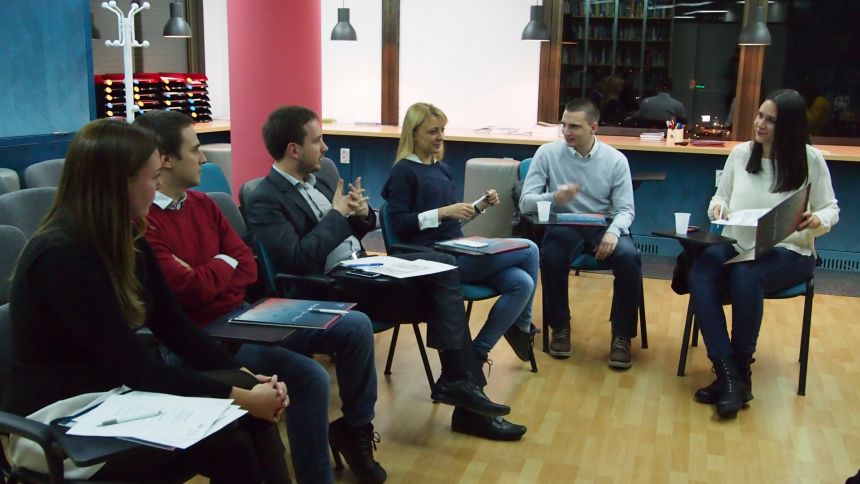 During the Central European University (CEU) Alumni Chapter meeting in Serbia, which took place at 4th of November, 2016 in the premises of the Belgrade Open School, Ms Sara Pendjer and Mr Nikola Burazer, new Chapter leaders presented themselves to alumni community and BOS team.
Ms Penđer and Mr Burazer, who were students at the CEU in 2015/2016, applied for this positions with an aim to contribute to strengthening of CEU Alumni Chapter in Serbia, through activities and participation in projects. During the meeting alumni were introduced to activity plan and events which have aim to promote CEU among students at the faculties, educational and scholarship fairs and public presentations. On the meeting agenda there were also subjects regards to activities and projects in which alumni can take part, in order to strength CEU Alumni Chapter in Serbia, with a support of CEU Alumni Grant Program. There is a plan for encouraging alumni to involve in activities of the CEU Alumni Chapter in order to use all the potentials of alumni network such as knowledge and expertise.
Alumni, who already took part in the CEU Alumni Chapter activities have shown will to continue their involvement and enhance connection among alumni in Serbia but also from the Western Balkan region.
07. Nov 2016.