Call for Submission of Policy Paper Outlines for the Regional Alumni Conference 2017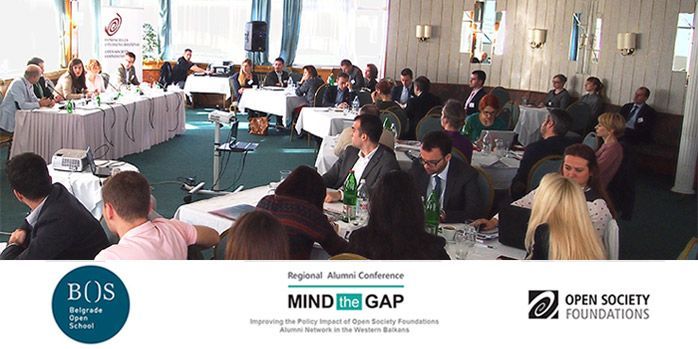 Belgrade Open School and Open Society Foundations (OSF) Scholarship Programs invite OSF alumni to submit Policy Paper Outlines for the Regional Alumni Conference 2017 to be held within the project "Improving the Policy Impact of OSF Alumni Network in the Western Balkans".

"Mind the Gap" Project aims to support development of the Western Balkans region founded in evidence based policy making and regional cooperation in the light of the Berlin Process. This makes an excellent opportunity for researchers and policy practitioners to streamline their knowledge into concrete policy recommendations that will support the EU accession agenda of the Western Balkans in a more inclusive and evidence based manner.
We encourage OSF Alumni to put their knowledge into the practice, by getting involved in policy-making process of the Western Balkans countries.

Support goes to 6 selected outlines that will be developed into policy papers within the 3-months mentorship programme and presented at the Regional Alumni Conference in May 2017.
Guidelines for submission of Policy Paper Outlines and participation in the Regional Alumni Conference is available
here
.
Please submit Policy Paper Outline using the following
form.
Deadline for submission of Policy Paper Outlines is 18th of December 2016.
Costs of policy papers development and conference participation will be covered by the organizers.

23. Nov 2016.