PolitiKAS: Team-Building School held at Vrnjacka Banja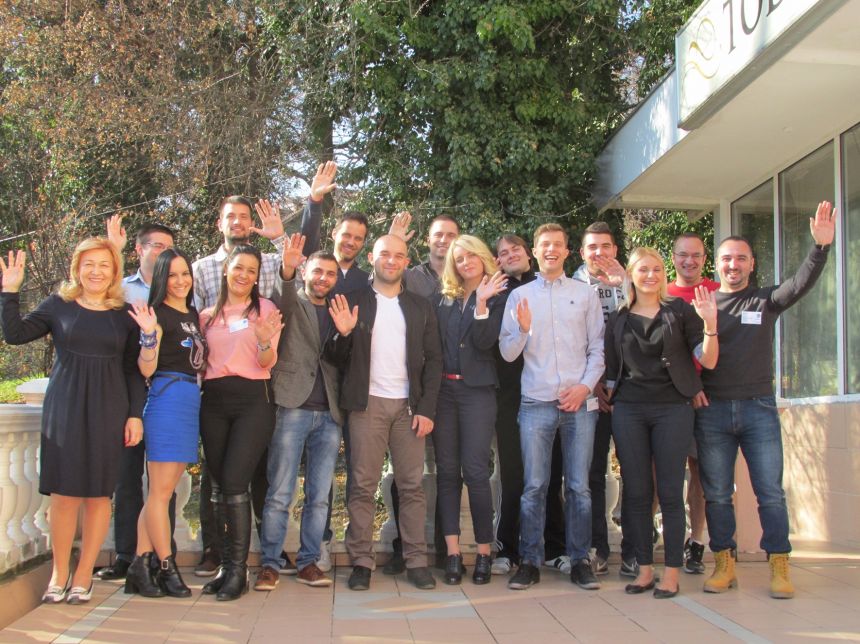 Participants of the seventh generation of educational programme PolitiKAS attended the school of teamwork in Vrnjacka Banja, organized by the Belgrade Open School (BOS) and the Konrad Adenauer Stiftung (KAS). The School of teamwork took place in the period from 18th to 20th November 2015.
Participants had the opportunity, through numerous workshops, simulations and lectures, to learn the basics of teamwork that will be of great importance to them, since are being the young, politically active individuals. Also, the school of teamwork has the aim to participants better understand and connecting, and that was helped by extracurricular activities and meetings that are part of the school team work organized by the BOS and the KAS.
Coaches at the School of teamwork were Vesna Djukic, General Director of BOS, Milorad Bjeletić, CEO of BOS and Vladimir Pavicevic, an academic adviser of BOS.
Belgrade Open School and the Konrad Adenauer Stiftung this year have enrolled the seventh generation of students.
20. Nov 2015.