PolitiKAS: Start of the academic year at the Educational Programme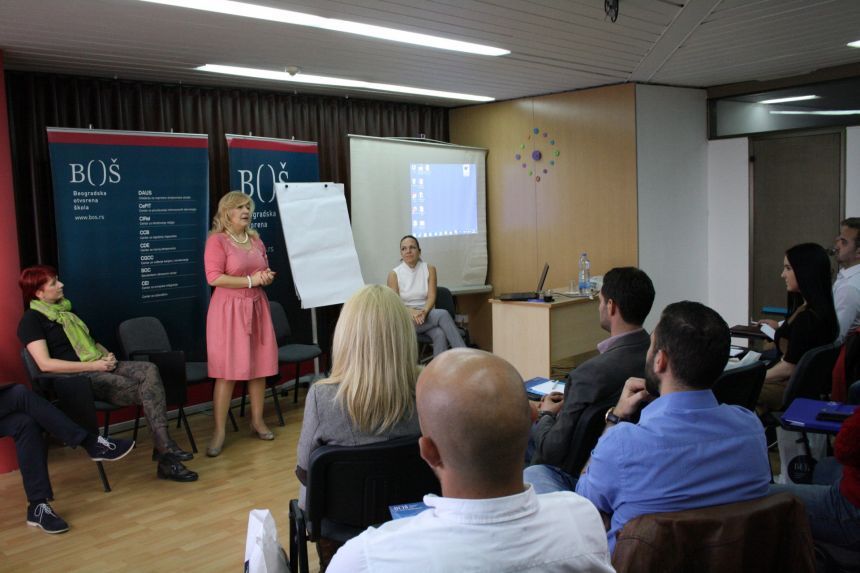 Participants of the 7th generation on educational program "PolitiKAS" began with the activities on programme on Tuesday, 6 October 2015. Before the official start of the programme, the participants were addressed and welcomed by Vesna Djukic, general director of Belgrade Open School, Gordana Pilipovic, from the Konrad Adenauer Foundation and Natasa Malinovic, coordinator of the educational program "PolitiKAS". The leader of the module European integration, Vladimir Pavlovic presented something more about the issues facing them in this module.
After the presentation of the participants, professor Nebojsa Vladisavljevic from the Faculty of Political Sciences, talked with the students on the theme "Democratization in Serbia after 5 October". Vladimir Medjak, assistant of the director of the Office for European Integration of Serbia, presented to the students Serbia's path beginig with the SAA until today, concerning the process of European integration.
Participants in the educational programme "PolitiKAS" will have the opportunity to talk with various speakers on topics within modules Policy and European integration during the fall semester of the academic year 2015/2016. year.
27. Nov 2015.