PolitiKAS: Delivery of Certificates to The Participants of The VII Generation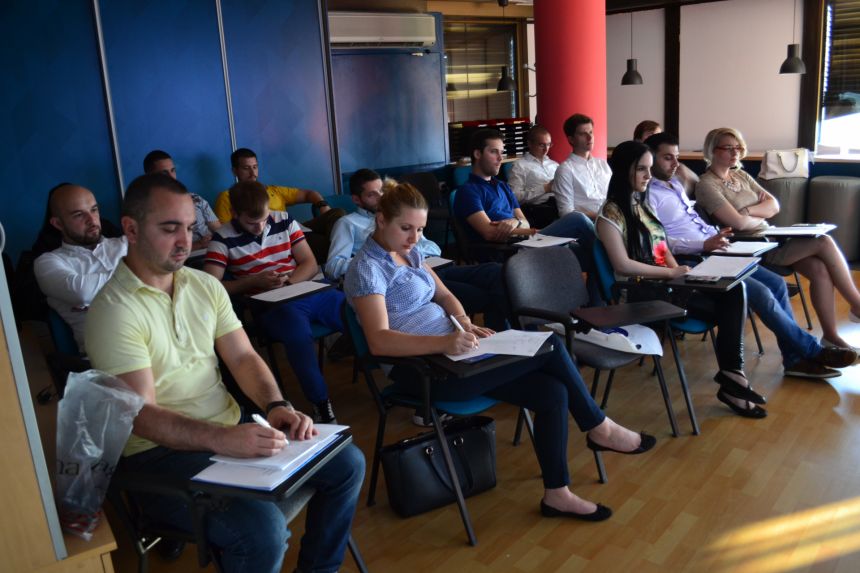 On Tuesday, May 31, participants of VII generation on educational programme PolitiKAS were awarded certificates after successfully completing the academic year on the educational programme. The educational programme PolitiKAS is implemented by The Belgrade Open School in cooperation with The Konrad Adenauer Foundation in Belgrade.
Participants had the opportunity to listen and participate in lectures in four teaching modules in two semesters. The teaching modules were aimed at developing additional skills in the area of policy, European integration and socio-economic-social development. This way, participants had the opportunity to work with teachers and peers and share knowledge, arguments and experiences. By writing an essay at the end of both semesters, participants further developed selected areas of interest. In the academic year 2015/2016 eighteen participants successfully completed the programme.
During the ceremony of certificates award, participants discussed with Gordana Pilipovic from KAS and Milorad Bjeletic, CEO of BOS. After that, a special lecture, chosen by participants, held Dragan Zivojinovic from the Faculty of Political Sciences. The topic of the final discussion was the "Strategy of Serbian foreign policy in the 21st century."
The competition for the next generation of participants on this programme will be announced in August / September 2016.
01. Jun 2016.