Tenth Regional School of Democracy took a place in Šabac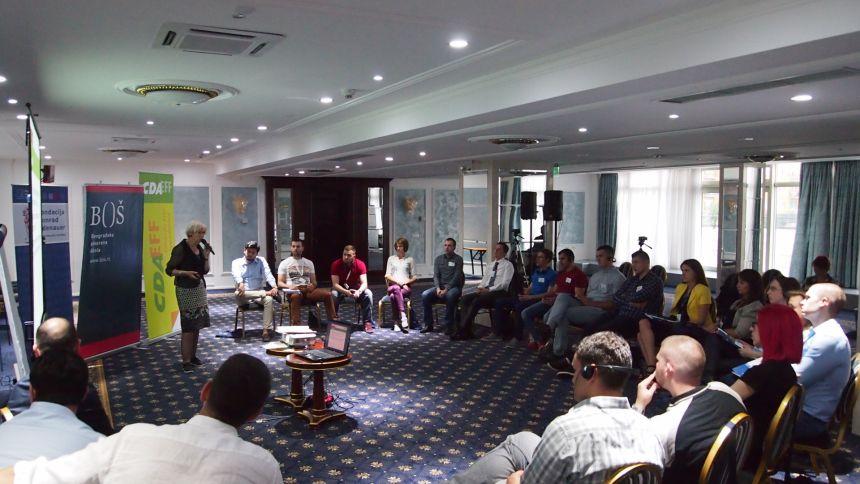 Regional school of democracy, "New leaders – new opportunities" for young representatives of political parties was held from 25th to 29th July 2016 in Šabac, Serbia. Tenth jubilee summer school of democracy was organized by the Belgrade Open School (BOS) with a support of the Konrad Adenauer Foundation in Serbia and the Eduardo Frei Foundation.
Participants, 20 of them which are representatives of the relevant political parties from Macedonia, Montenegro, Bosnia and Herzegovina, Croatia and Serbia participated in five-day seminar which had aim to improve the capacity through interactive lectures, trainings and workshops.Participants had opportunity to discuss with lecturers of the BOS and the Eduardo Frei Foundation about good government, political aspiration of the European parliament, German foreign policy, modern political ideologies, elections and electoral systems, political systems.
Panel discussion named "Region on the Road to the European Union: Transforming a Challenge into an Opportunity" was held on the second day of the School. Alumni of the School from Bosnia and Herzegovina, Macedonia, Croatia and Serbia took a part in this session. Besides that, through simulations and interactive lectures, participants learnt about characteristics of success political team, they found out what role in the team fits them best. They expended their knowledge on communication within a team and learnt how to deal with conflicts within a team, as well. After all, through simulation participants experienced what is it like to create post-election coalitions.
The main aim of the School is to offer participants additional knowledge on politics, help them to develop skills and to motivate them to advance regional political cooperation. So far, more than one thousand participants went through the different programs of education for democracy organized by BOS.
More pictures you can see in Gallery.
29. Jul 2016.