"School of Tolerance"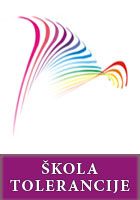 Online educational program "School of tolerance"
Since 2006, CIRel has organised six online programmes "School of Tolerance".
These programmes have targeted participants from Serbia and former Yugoslavia, enabling them to become introduced to religions and churches and religious communities in their societies, as well as offering the possibilities to participate in and influence the development of these relationships. Online programmes have been conducted using specific distance learning methodology on specialy created Internet spaces, within which the educational processes have been conducted in the form of forums, chats and blogs.