(Non) transparent faculties of Serbia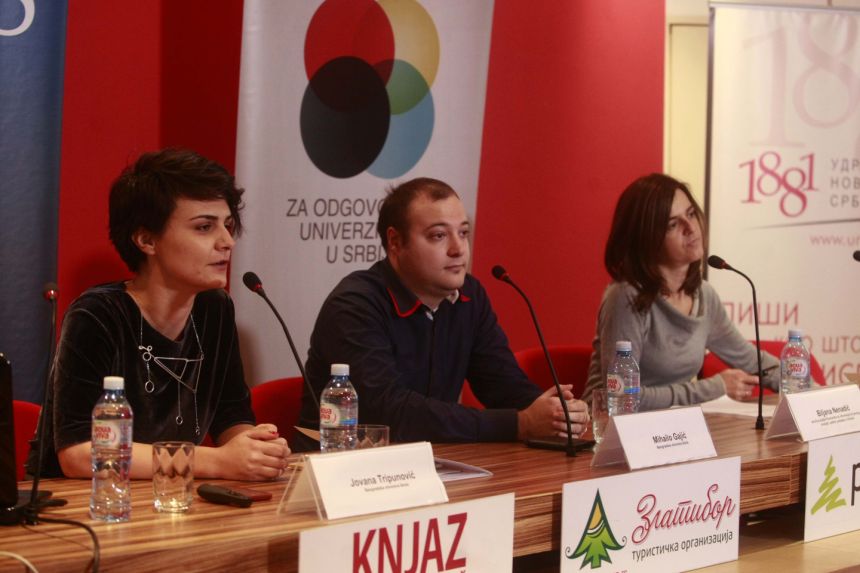 On 22nd November 2013 Centre for Development of Education held a conference "Transparency of faculties in Serbia", as a part of the Olof Palme Center funded project "Raising Accountability of Universities in Serbia". This conference was devoted to presenting the results of monitoring research of transparency in higher education institutions. Monitoring research was conducted by Centre for Development of Education, Belgrade Open School.
The speakers of the conference were Mihailo Gajić, from organizational team, and Biljana Nenadić, from office of Commissioner for Information of Public Importance and Personal Data Protection.
When they first started to implement controlling of the availability of Information Booklet, the state of art on the web sites of the faculties was very bad. Only 6 faculties had Information Booklet on their web page, as Mr. Nenadić pointed out. This situation is better now, since there are 150 out of 199 higher education institutions with this information on their web page.
The conference was also attended by the student's representatives from University of Novi Sad, Nis and Kragujevac.
All the results of the monitoring research implemented by CDE, can be found in here. (Serbian only)
22. Nov 2013.