WEBWORK project started with consortium meeting in Sarajevo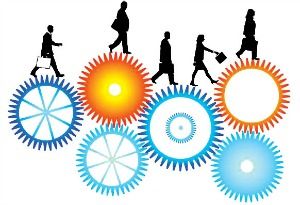 The Western Balkans youth Work(s)" (WEBWORK) project consortium held its first meeting from the 26th to the 28th of July, in Sarajevo, Bosnia and Herzegovina. With this meeting the project linked to the problem of youth unemployment in the Western Balkans formally begun.
During the meeting, representatives from partner organisations had an opportunity to present their organisations, current initiatives and projects and discuss the activities of this project in depth.
The WEBWORK project is a regional initiative for a common approach to youth employability. The aim of the project is to contribute to the adaptation of youth in the Western Balkan (WB) region to the rapidly evolving changes in the labour market. The main result of this project will be the creation of a regional portfolio with key skills and competencies aimed to help youth workers working in the field of youth employability.
Belgrade Open School (BOS) will carry out the project in cooperation with Youth Association Alfa Albona from Croatia, Center for Intercultural Dialogue from Former Yugoslav Republic of Macedonia, Institute for Youth Development KULT from Bosnia and Herzegovina, Albanian Center for Population and Development from Albania and Centre for Civic Education from Montenegro. Activities within this project will be implemented in the period from July 2016 to July 2017. This project is funded under the Balkan Youth Window component within the Erasmus+ program.
More about the project you can read here.
31. Jul 2016.